NFC
3-stroke™
TapNLink NFC modules' low cost, low energy solution is perfect for periodic configuration of the target system using 3-stroke™ configuration:
Tap to launch the app and retrieve current parameters.
Modify parameters in the app.
Tap again to update the parameters.
You can create a simple app to demonstrate this feature.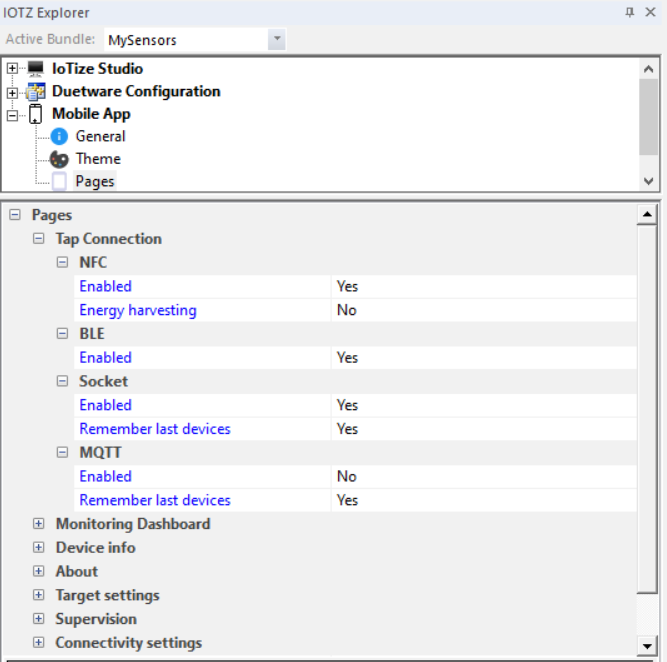 Energy harvesting
Our NFC modules offer energy harvesting, allowing them to be powered entirely by mobile devices during communication.
Simply select in the IOTZ Explorer the Mobile App | Pages | Tap Connection | Energy harvesting option.
Iphone users
Iphone users* are limited to a 20 second NFC connection, so we recommend you develop your app either:
with an Android phone, and only test it with an Iphone.
with an Iphone on an NFC/BLE TapNLink, then load the config file into your TnL-FIT20x for testing.
* Apple users should consult this page to ensure their compatibility.