Connect TapNLink Primer to the target board's SWD/JTAG port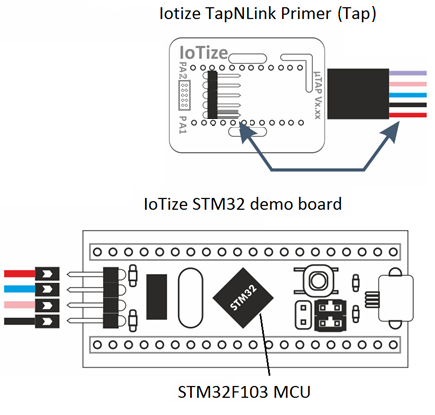 Notes:
The Tap view corresponds to a 'bottom view' and the STM32 demo board corresponds to a 'top view'.

The purple cable is not used by this demo. It could be used to reset the target board.

SWD is the default protocol, you can configure the Tap to use S3P (not recommended for a very first discovery).