Standard DIN Rail Tapioca - How to install the DIN Rail
Products:
TpC-FE0W123
TpC-FC0W123
TpC-FS0W123
TpC-FS2W123
TpC-FS4W123
Introduction
This document describes how to install the DIN Rail on Fixed Standard DIN Rail Tapioca. The DIN Rail is supplied with the Tapioca and the screw to fix it. Technical information about Tapioca are available in datasheets. All the pictures are taken on Tapioca RS485 (TpC-FS4W123).
Overview
Below is a Standard DIN Rail Tapioca with the DIN Rail and the screws. There is two types of screws:
2x M2.3x14mm Phillips screw.
1x M3x6mm Phillips screw.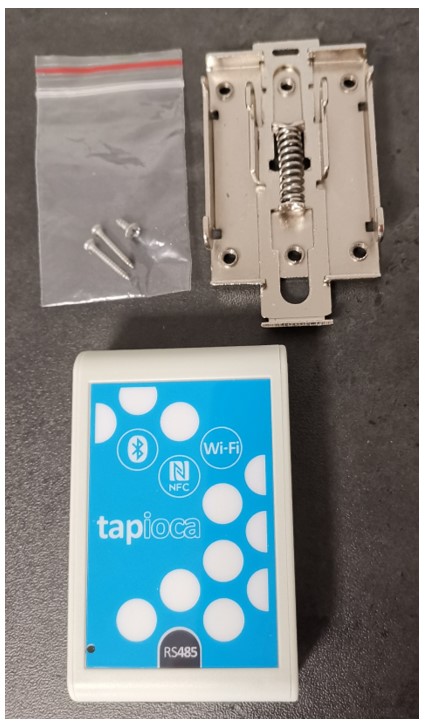 Instructions
Unscrew the Tapioca closing screws
Unscrew the two Phillips screw on the "bottom" of the Tapioca.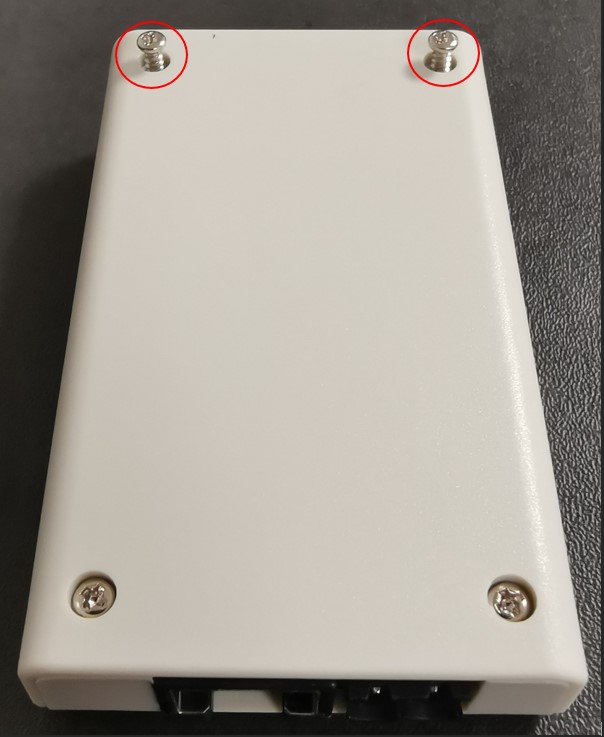 Fix the Din Rail
Place the DIN Rail, and screw using the two M2.3x14mm Philipps screws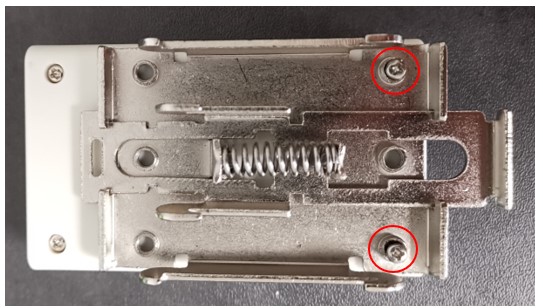 Add the third screw in the middle hole to make the DIN rail Insert the card into the connector