TapCell - LTE-M/NBIOT on Tapioca How to change the SIM Card
Products :
TpC-PE1M123
TpC-PE0M123
TpC-PC0M123
TpC-PS0M123
TpC-PS2M123
TpC-PS4M123
Introduction
This document describes how to change the SIM card on the TapCell board. The TapCell board is available for all Fixed IP67 Tapioca as a modem extension board. Technical information about TapCell are available in datasheets. All the pictures are taken on Tapioca Ethernet & RS485 (TpC-PE1x123).
Overview
Below is the TapCell board with the highlighting of the following components:
The micro-SIM card connector
The extension connector to connect the modem extension board to the Tapioca.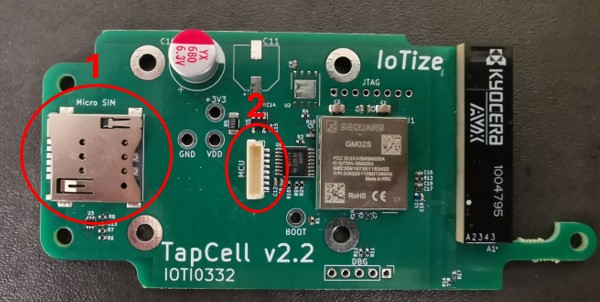 Instructions
Case opening
The case is closed with four Phillips screws.
Unscrew the four Phillips screws to remove the top part of the fixed IP67 case and open it.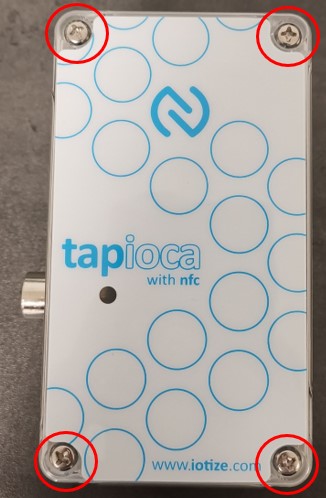 Separation of the two electronic boards
Unscrew the Tapioca board (the one on the top) with an Allen Key (the screw are ISO7380).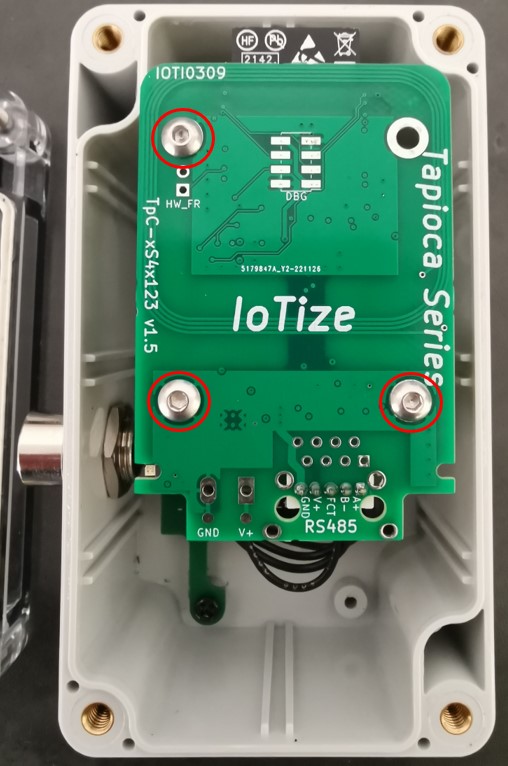 Unplug the ribbon cable from the Tapioca board.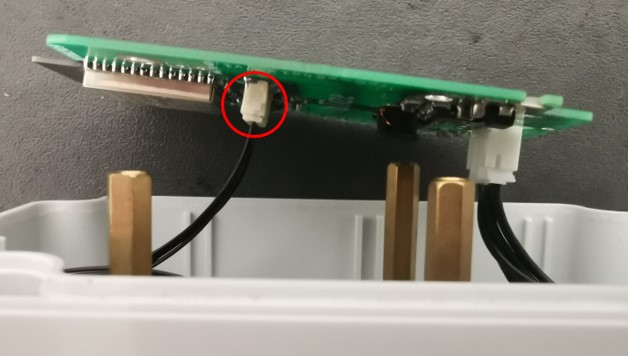 Separate the two electronic boards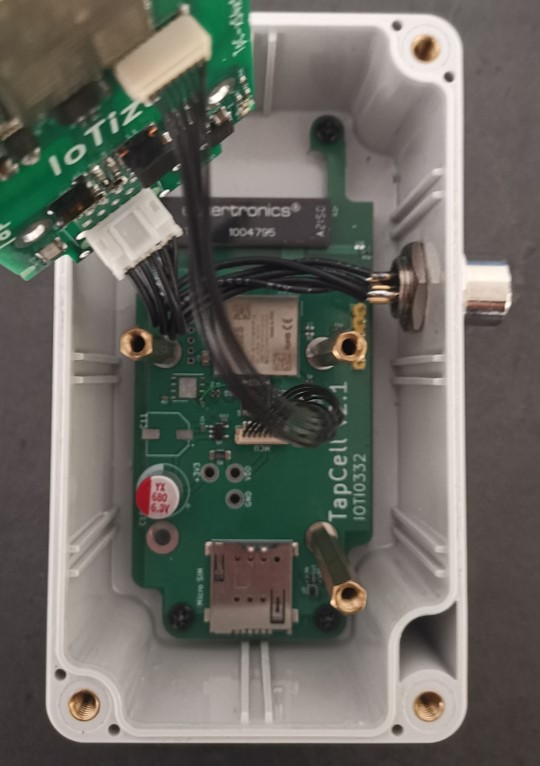 Micro SIM card placement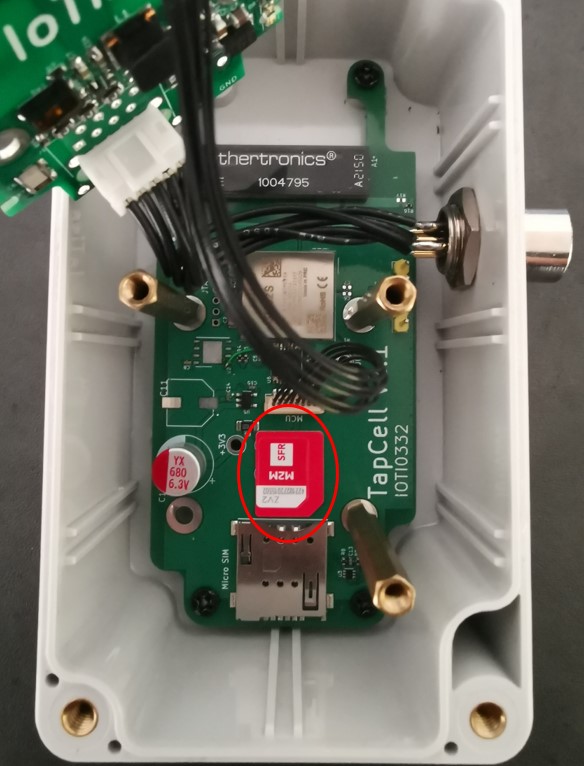 Insert the card into the connector